Sneak Peek – Platatac Kurtz Jungle Shirts in Tigerstripe
The smell, you know that Tigerstripe smell. Smelled like victory.
Or so Lt Col Kilgore would have been saying if he was wearing one of Platatac's exclusive Kurtz jungle shirts.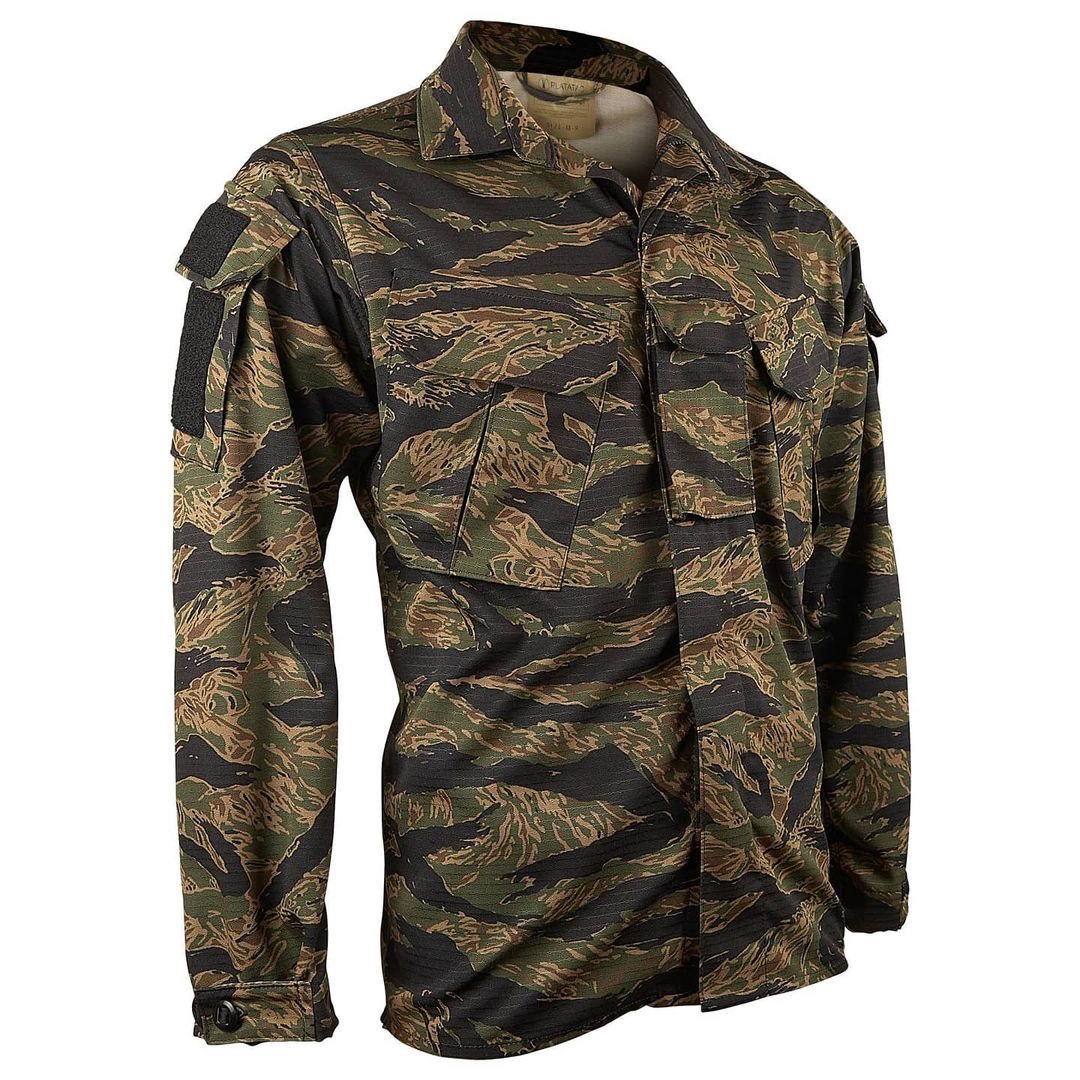 In collaboration with Platatac, the UK's Flimmuur (who made the fabric) is bringing CUTS combat shirts and Tac Dax combat trousers in Tigerstripe as well as the Kurtz jungle shirt.
You can skip to the end and leave a response. Pinging is currently not allowed.

Credit: Source link